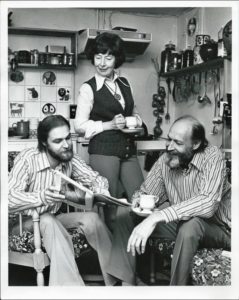 About
Located in the Medieval market town of Leominster, OxenhamArt Gallery showcases the renowned work of Michael and Patrick Oxenham, as well as a collection of modern art and an eclectic mix of beautiful pottery, jewellery and gifts.
Owned and curated by Alice Oxenham, the daughter of Michael Oxenham and grandaughter to Patrick Oxenham and ceramic jewellery maker Judy Laws, the gallery continues the family's artistic passion and tradition.
michael oxenham
Michael Oxenham is recognised as one of Britain's leading countryside artists. His paintings are collected the world over and appear in major fine art salesrooms.
He works in a remote Herefordshire valley, taking inspiration from the beautiful surrounding landscape.
patrick oxenham (1922-1996)
Patrick is long acknowledged as a leading wildlife and animal painter. His love of nature, coupled with his inherent artistic talent, has produced works much sought after today.
Having worked for most of the major European and American publishers, his very popular wildlife and equine stamps designed for the Post Office became the subject of a TV programme All the Queens Horses