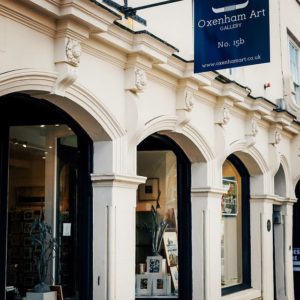 About
Located in the Medieval market town of Leominster, Oxenham Art Gallery showcases a collection of contemporary art sourced from around the British Isles.
Owned and curated by Alice Oxenham, the daughter of Michael Oxenham and grandaughter to Patrick Oxenham and ceramic jewellery maker Judy Laws-Oxenham, the family have had galleries in The Cotswolds, The Wye Valley and Herefordshire. Through four generations, the family's history in the arts is something we feel proud of.
Sourced throughout the British Isles, our collection includes a range of pottery and ceramics, paintings, textiles, jewellery, original prints, woodwork, metalwork and sculpture. We also have a comprehensive range of studio cards.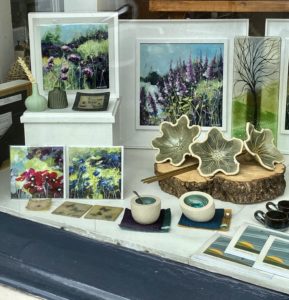 michael oxenham
Michael Oxenham is recognised as one of Britain's leading countryside artists. His paintings are collected the world over and appear in major fine art salesrooms.
He works in a remote Herefordshire valley, taking inspiration from the beautiful surrounding landscape.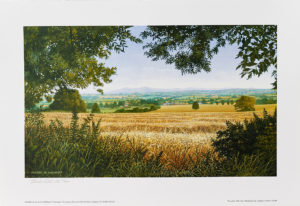 patrick oxenham (1922-1996)
Patrick is long acknowledged as a leading wildlife and animal painter. His love of nature, coupled with his inherent artistic talent, has produced works much sought after today.
Having worked for most of the major European and American publishers, his very popular wildlife and equine stamps designed for the Post Office became the subject of a TV programme All the Queens Horses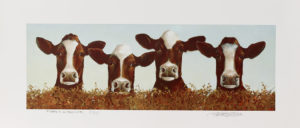 judy laws-oxenham (1923 – 2018)
A unique collection of Judy's vintage, hand painted ceramics are on display at the gallery. Each piece has been individually modelled in clay, then glazed and fired in a kiln.
Judy's work is collected globally and was even regularly supplied to a boutique on 5th Avenue in New York.